Insurance Waiver Incentive

---
As per Article XXVI (1), (5) (a) and (b), the Buffalo School District shall offer eligible employees the opportunity to waive their enrollment in the District's health insurance program, in exchange for a monetary incentive.
Enrollment in the Waiver Incentive is voluntary and revocable by the employee. The District guarantees the employee the right to re-enroll in his/her plan of benefits at their request.
Please use the form below to enroll in the Waiver Incentive.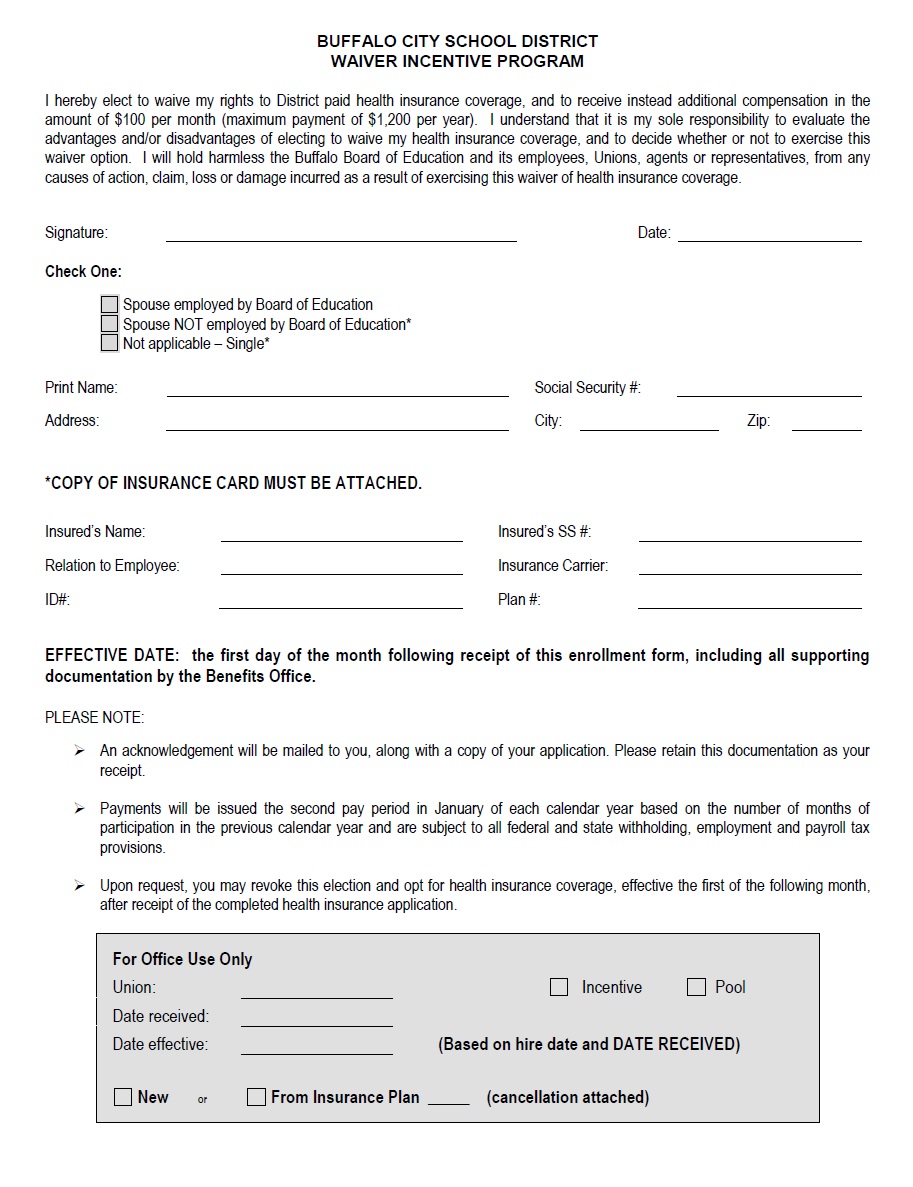 Click on the Image Above to Print the Buffalo City School District Insurance Waiver Incentive Program Form
For More Information Regarding the Waiver Incentive, Please Contact the Benefits Office at (716) 816-3754.